Travel through dry wheatlands and occasional patches of scab rock and sagebrush. The route rises slowly with curves and dips, reaching the Columbia River, then descending dizzily by a winding three-mile grade into the canyon carved by the river to one of the wonders of the world, Coulee Dam, a project begun in 1933 and completed in 1941.
This leg of the tour has 1 waypoints and 0 side trip tours
Known as an "all-electric" construction town at the Grand Coulee dam site, this community was the result of a planned... Visit
All waypoints on this leg
There are no side trips along this tour leg.
This tour has 1 leg, 1 waypoint, and covers 22 miles.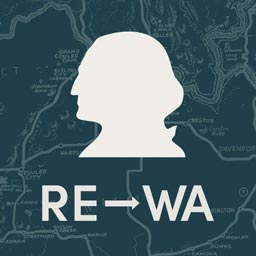 Download the Revisting Washington App
Visit this website on your mobile device or learn more.