This tour skirts along the base of the Cascade Mountains passing through former coal mining and lumber towns before climbing up the Mowich River valley to the Mowich entrance to Mount Rainier National Park.
This leg of the tour has 1 waypoints and 0 side trip tours
This entrance is announced by a wooden sign. The Tolmie Monument nearby commemorates the arrival here in 1833 of Dr.... Visit
All waypoints on this leg
There are no side trips along this tour leg.
This tour has 1 leg, 1 waypoint, and covers 51 miles.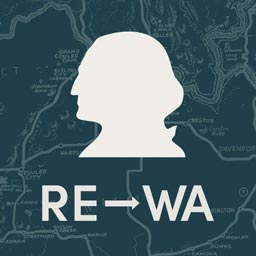 Download the Revisting Washington App
Visit this website on your mobile device or learn more.