The tour follows the wooded eastern shore of upper Hood Canal, cuts through logged-off land to Sinclair Inlet, and skirts the numerous bays and coves of the west shore of Puget Sound. The tour twists and turns through wooded areas alternating with truck farms, berry fields, and grazing land.
This leg of the tour has 16 waypoints and 5 side trip tours
All waypoints on this leg
★ Mainstreet Community
There are no side trips along this tour leg.
This tour has 1 leg, 16 waypoints, 5 side trips, and covers 60 miles.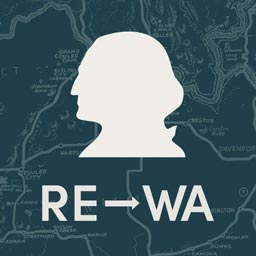 Download the Revisting Washington App
Visit this website on your mobile device or learn more.