Large, well-cultivated farms alternate with stretches of uninhabited range; at widely spaced intervals small towns, ganglia of settlement, are strung along the highway. Travel through large, well-cultivated farms alternating with stretches of uninhabited range and dots of small towns.
This leg of the tour has 1 waypoints and 0 side trip tours
All waypoints on this leg
★ Mainstreet Community
There are no side trips along this tour leg.
This tour has 1 leg, 1 waypoint, and covers 158 miles.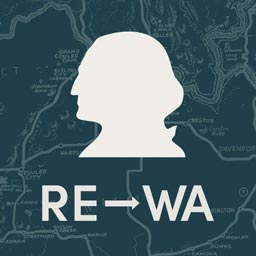 Download the Revisting Washington App
Visit this website on your mobile device or learn more.