Tucked into the northeast corner of the state, this tour follows the North Pend Oreille Scenic Byway and the International Selkirk Loop along the Pend Oreille river through the heart of the Colville National Forest. Small communities line the glacially carved valley with multiple side trips to explore sites tucked deep into the surrounding mountains.
This leg of the tour has 14 waypoints and 2 side trip tours
All waypoints on this leg
This 70-mile round trip takes you up the Little Pend Oreille River Valley along the Little Pend Oreille River Scenic Byway and ends and Colville.
This 24-mile round trip rewards you with a look at the third longest limestone cavern in Washington and a visit to the adjacent Boundary Dam.
There are no side trips along this tour leg.
This tour has 1 leg, 14 waypoints, 2 side trips, and covers 74 miles.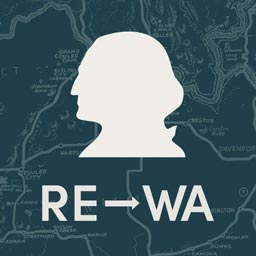 Download the Revisting Washington App
Visit this website on your mobile device or learn more.