The main route to Mount Rainier National Park, the State's greatest mountain recreational area, the tour leads from prairie lowlands upward through rugged, thickly wooded foothills to the southwest entrance of the park. A portion of the tour follows the Chinook Pass Scenic Byway along SR 410.
This leg of the tour has 1 waypoints and 0 side trip tours
Marked by a huge arch of logs spanning the highway. Two campgrounds provide full accommodations, campsites, and tent cabins. Visitors... Visit
All waypoints on this leg
There are no side trips along this tour leg.
This tour has 1 leg, 1 waypoint, and covers 55 miles.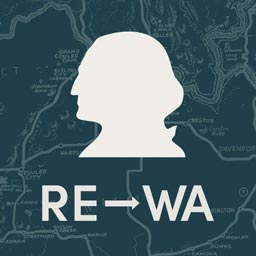 Download the Revisting Washington App
Visit this website on your mobile device or learn more.