This route traverses one of the most sparsely settled and most isolated parts of the state. It travels through scablands and along the Columbia River to the Canadian border.
This leg of the tour has 24 waypoints and 0 side trip tours
All waypoints on this leg
There are no side trips along this tour leg.
This tour has 1 leg, 24 waypoints, and covers 123 miles.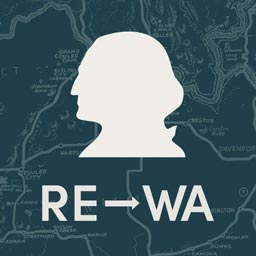 Download the Revisting Washington App
Visit this website on your mobile device or learn more.