This tour follows the Mount Baker Scenic Byway between Bellingham and Artist Point at the base of Mount Baker, the northern most peak of the Cascade volcanoes. The tour passes through cedar forests, and by spectacular waterfalls and rugged peaks.
This leg of the tour has 17 waypoints and 2 side trip tours
Port of call 18 miles south of the Canadian Border, industrial and educational center, and distribution point for northwestern Washington.... Visit
A multicolored cluster of buildings in a hollow on the North Fork of the Nooksack in a wild and rugged... Visit
Artist point trailhead provides a vista out over the heart of the mountain portion of the traditional territory of the... Visit
All waypoints on this leg
★ Mainstreet Community
This 44 mile side trip travels through the South Nooksack and Samish River valleys between Van Zandt Dike, Blue Mountain, and Lyman Hill (ridges along east side) and Anderson Mountain (along west side).
This 7 mile side trip connects with recreation activities at Silver Lake.
There are no side trips along this tour leg.
This tour has 1 leg, 17 waypoints, 2 side trips, and covers 59 miles.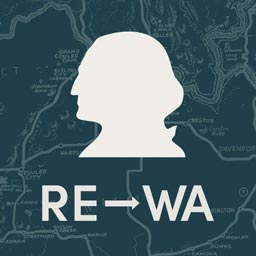 Download the Revisting Washington App
Visit this website on your mobile device or learn more.