This tour follows the White Pass Scenic Byway between Mary's Corner and White Pass. The tour crosses the fertile flats of the Chehalis and Newaukum Rivers and then roughly parallels the winding Cowlitz River, which, although seldom visible, is never more than a few miles from the highway.
This leg of the tour has 1 waypoints and 0 side trip tours
The Naches River rises at Naches Pass east of the crest of the Cascades, in three forks, near Pyramid Peak.... Visit
All waypoints on this leg
There are no side trips along this tour leg.
This tour has 1 leg, 1 waypoint, and covers 117 miles.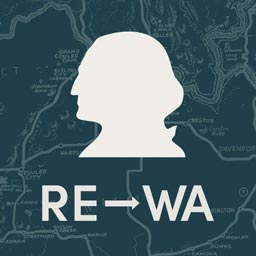 Download the Revisting Washington App
Visit this website on your mobile device or learn more.