This tour follows the White Pass Scenic Byway between Mary's Corner and White Pass. The tour crosses the fertile flats of the Chehalis and Newaukum Rivers and then roughly parallels the winding Cowlitz River, which, although seldom visible, is never more than a few miles from the highway.
This leg of the tour has 32 waypoints and 2 side trip tours
A corner at the junction of the National Park Highway and old Pacific Highway. The corner is named for Mary... Visit
Located at the foot of Cutler Mountain, a high, forested, loaf-shaped bluff, sprawls along the highway and the tracks of... Visit
The Naches River rises at Naches Pass east of the crest of the Cascades, in three forks, near Pyramid Peak.... Visit
All waypoints on this leg
This 8 mile side trip connect with the recreation amenities of the state park and reconnects with the tour.
This 14 mile side trip runs up the Tilton River to Mineral following the logging railroad path through the valley, passing through logging communities.
There are no side trips along this tour leg.
This tour has 1 leg, 32 waypoints, 2 side trips, and covers 117 miles.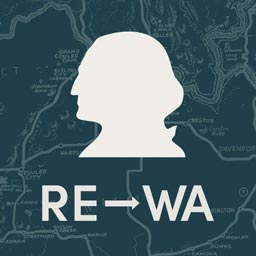 Download the Revisting Washington App
Visit this website on your mobile device or learn more.